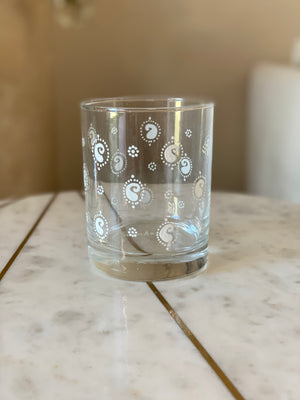 nehaassar.com
Taj Glass
Sale price Price $29.50 Regular price $29.50
This hand painted, glass tumbler is sure to wow your guests when entertaining! Perfect for individual desserts,  fresh squeezed juices at your brunch soirée or for your preferred celebratory beverage with your loved ones! 
This clear, glass tumbler is hand painted by Neha Assar and is totally eyecatching with its block print style design. The designs are a beautiful contrast to food and beverages of all sorts.
It's sure to be a conversations starter among your peers! 
Note: The artwork will vary slightly as these are hand painted. Hand wash only.